The COVID 19 pandemic has impacted every aspect of our modern-day lives, it has changed how we work and conduct business. Companies have been forced to experiment with the work-from-home arrangement and many that weren't able to adapt in time had to bow to fate rendering many people jobless.
It's looking up though, businesses are embracing remote work and as a result, the number of people working from home and remote-based job opportunities have been on the rise. You might have found yourself in such a situation or are eyeing a remote role and are quite unsure about navigating and excelling in this new style of work. Worry not, this guide will equip you with the most effective best practices to help you land that remote job and excel in remote-based roles.
Self-management
"Self-management, therefore, is all about becoming your own leader by training your mental, physical, social and intellectual faculties in different ways."
― Dr. Prem Jagyasi
This is a valuable competency, it's governing different aspects of one's life effectively. Working from home can be challenging for you and your team if you haven't mastered the art of self-management and learned how to stay on top of things on your own. As a team player, you are expected to do your part and your contribution is an intrinsic ingredient to your team's success. Be mindful of your thoughts, actions, and feelings and how they impact you and the people around you. Take the lead on yourself proactively, keeping track and improving on areas where there are deficiencies.
Your manager's job is to support you and give you everything you need to succeed in your role and not to keep you on your toes. Make it easier for them and your colleagues by understanding your scope of contribution and doing what you need to do without oversight.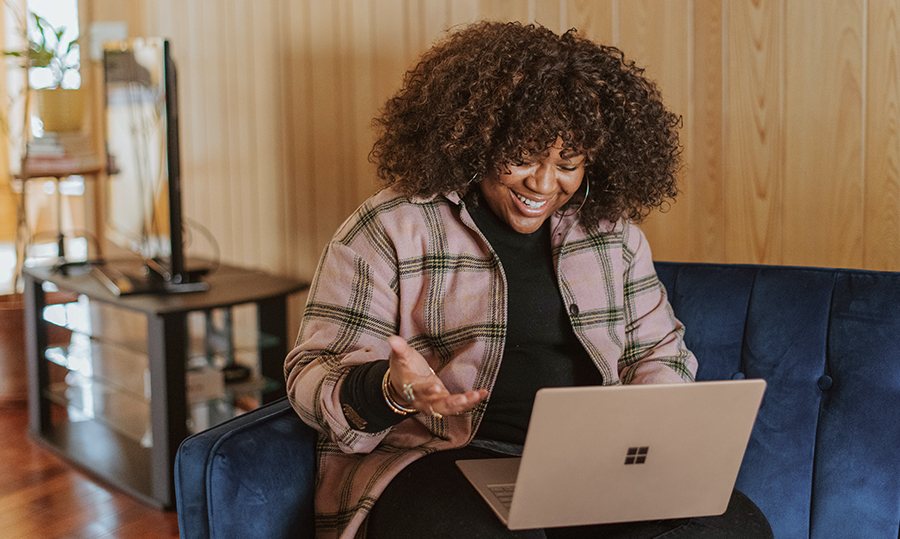 Proper time management and scheduling
Time management is for all levels and a crucial factor when working both remotely and in the office. Time is a scarce resource, but you can make the best of yours by organizing your tasks, prioritizing them, and allocating time for each of them productively.
Proper time management brings out the leader in you, your team and your company will lean on your efficiency and that will make you indispensable, at the very least, it will help you attain a healthy work-life balance. When you have your time well allocated you will be able to hit deadlines at work and make it for that dance class. That's a win-win, right?
There are a lot of tools out there for time management and scheduling. Some of these tools include, google calendar, asana, one note and trello.
Revamp your resume and cover letter
The skills you need to navigate the current work environment have changed and as such, you need to align your resume and cover letter with the market demands. Hiring managers are looking for people who can communicate clearly with ease, manage their time and workload, and deliver with minimal oversight. Highlight the skills and strengths that position you as an effective remote teammate. These are traits like:
Time management
Written communication
Organization
Self-motivation
Ability to work independently
What if you don't have any remote work experience? Highlight the previous work experience that impacted you with skills that position you for success in remote positions. Here are a few tips to improve your resume
Flexible and professional workspace
I'm at home, can it be professional? The answer is yes and it's not a cliché. Psychologists have proved that a serene workspace will help you stay focused and improve productivity. It may seem like an unnecessary endeavor, but tidying up your home workspace will help you stay motivated and organized, and get you more creative and faster in thinking and problem-solving.
Set up a space that is entirely meant for work, with good lighting, airflow, and fewer distractions. This doesn't need to be spacious or prominent, even your bedside works, it just needs to be set up for work. Whatever environment makes you feel motivated and ready for success in your tasks should be a priority.
Skill up and get familiar with common remote tools
The remote work style relies on several tools and platforms that are vital for day-to-day business activities. Expertise in these tools will help you to get up and running quickly in a new role, your fluency with these tools will translate directly into your performance and output.
Most of these tools/platforms provide free educational resources and even certification courses for their users. Some of these tools include, asana, google workspace, slack, hubspot, zoom and jira. Check out this guide on how to leverage online courses for career growth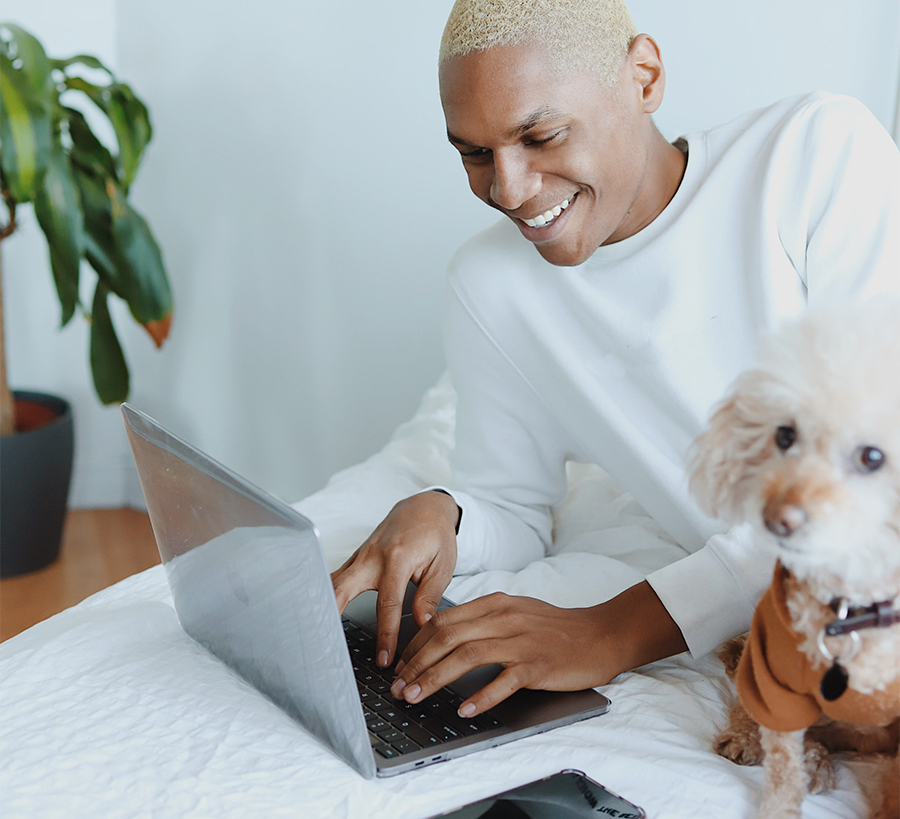 Polish your online profiles
With the decrease in direct interactions and one on one meetings, hiring managers are shifting to social profiles to learn more about potential candidates. Your social media and professional profiles are your public brand portals, make sure they are aligned to your career goals and that they promote your brand.
Build an online network
The world is now more connected than ever via the internet and social platforms. Connecting and building relationships with people in roles that you're aiming for can save you a lot of time and hassle when looking for a new job. Start small, brush off on that LinkedIn profile then reach out to people in companies you admire for tips and advice that will empower you towards your career goals.
Prepare for virtual interviews and screening
Just like in-person, virtual interviews require a lot of preparation and practice. You have probably already worked on your in-person interview skills, maybe even practiced with a mock interview but have you considered doing the same for virtual interviews? It's just as important to understand how to navigate a virtual interview and leave a lasting impression. While at it, familiarize yourself with tools like zoom, google hangout, and skype.
Make sure to dress appropriately for the interview, maintain a good posture and eye contact with the camera while speaking and keep that smile on. Companies have different processes but arming yourself with good on-camera skills and a stable internet connection will give you much headway during a virtual interview.
Here is a MUST watch career clip on navigating job interviews online by Kathy Caprino a career coach and senior contributor at Forbes.
Final thoughts
Is the global shift to remote work sustainable? We don't know for sure but if history is anything to go by, in the past we have survived situations like the pandemic by adapting to changes in our environments and the work environment is no exception. This means that it's high time to shift our mindset and equip ourselves for the remote work revolution.